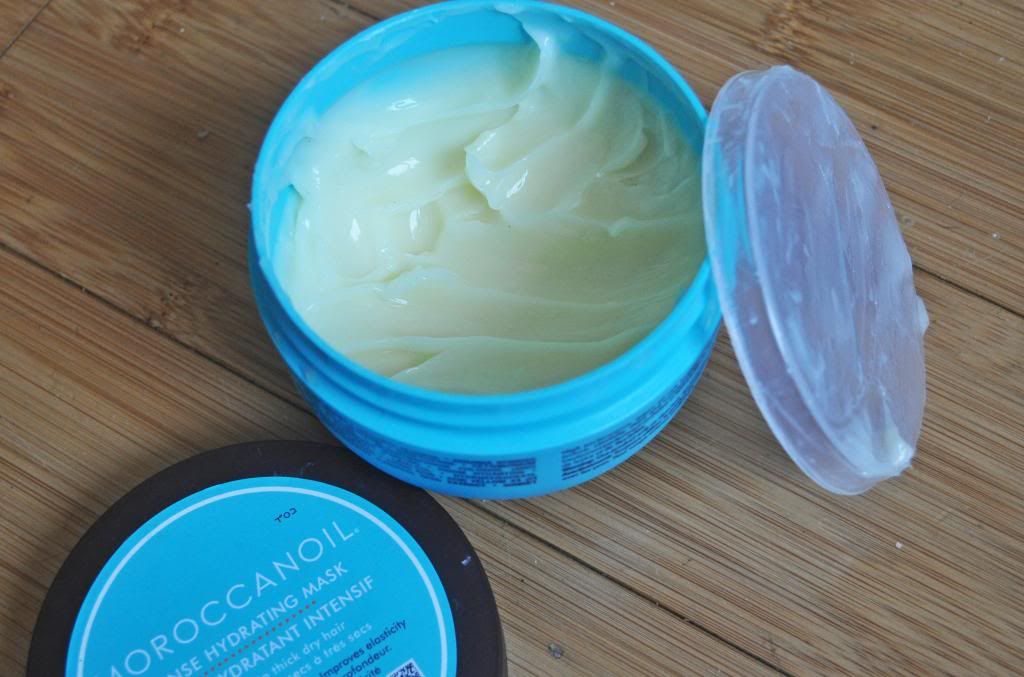 Moroccanoil Intense Hydrating Mask*
Wow- It feels like it has been ages since I last did a beauty review, so bear with me if I'm a little rusty! Today I have a review of a hair mask from the much-raved-about brand, Moroccanoil. I must say I was very excited to be able to try this out, but once I had given it a fair trial, I was left feeling quite underwhelmed. Not because it is a bad product- it is actually quite a good product- but I don't think it quite lived up to the hype :(
The Moroccanoil Intense Hydrating Mask* is for medium to thick, dry hair, and it claims to provide deep hydration and conditioning and improve elasticity. The product itself is a cream-coloured liquid that is quite thick in consistency, which I find is common with most hair masks.
This hair mask smells amazing- I can't quite put my finger on what it smells like, but I'm guessing it is the oil itself. It has a slightly nutty, medicated scent that isn't at all over-powering that it leaves you smelling like you have tipped a bucket of ointment over your head- instead it leaves your hair smelling fresh.
I use this product once or twice a week after I have shampooed my hair. The directions say to apply a generous amount to towel-dried hair and leave to penetrate for 5-7 minutes before rinsing it off. I always leave it on a little longer (about fifteen minutes) whilst I am relaxing in the bath or watching TV.
I can definitely feel a difference in my hair once I have rinsed the product out and dried my hair. It is usually a dry, tangled mess but the hair mask makes it a lot easier to comb through and my split ends look a lot less damaged.
The Moroccanoil Intense Hydrating Mask definitely does it's job, however I didn't find I liked it any more than some other hair masks that I have tried that are a lot cheaper. This isn't a product that I will repurchase right away, but I may treat myself to it every now and again as I love the smell of it. You can buy this product from
Hairtrade
for £22.60 for a 250ml tub.
Have you tried any Moroccanoil products?

*DISCLOSURE: PR Sample. My opinions are still 100% honest and my own.