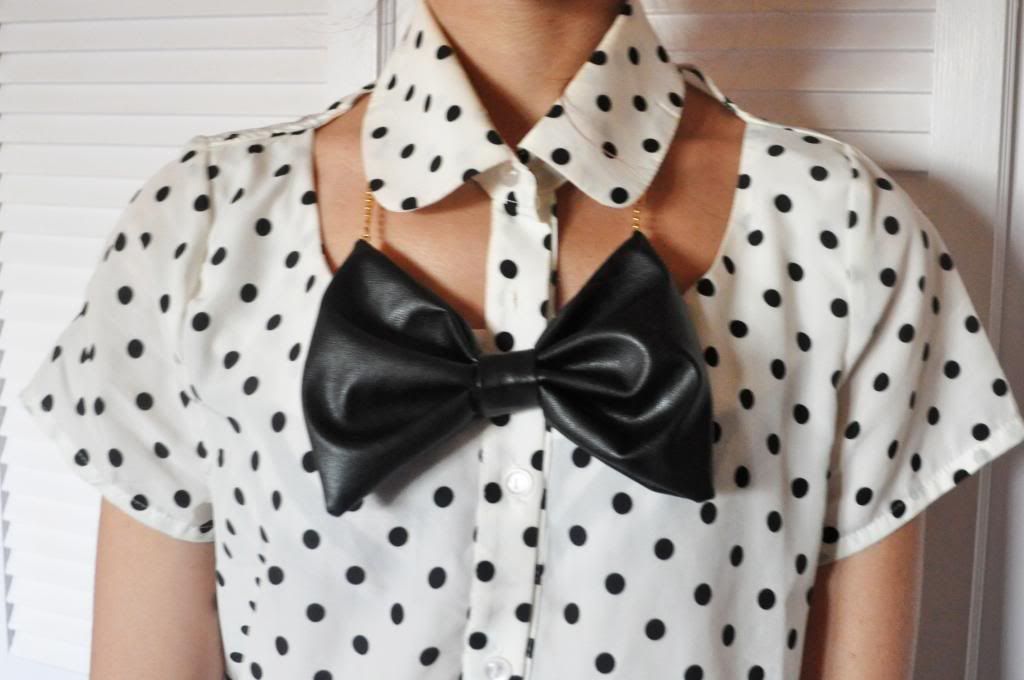 Today, I have some super cute accessories to show you from a brand that I have only recently discovered, called Kiss Like Daisy. Each piece is designed by the founder, Katy Louise, and is hand-crafted or machine stitched with love and care. Kiss Like Daisy specialises in making cute bow necklaces or bun bows, like the ones I picked out myself. I chose these simple black leather ones as they would match a lot of my outfits, but they are available in lots of bold designs too, such as floral print or stripes! I absolutely adore the bow necklaces- they are unlike any kind of jewellery that I have seen before! Also, as well as necklaces and hair bands, Kiss Like Daisy makes super cute giant bow headbands, hats and printed turbans which I currently have my eye on!
If you would like to take a look for yourself at what Kiss Like Daisy have to offer (and why wouldn't you?!), you can visit their website [
here
].
Have you heard of Kiss Like Daisy before?
*DISCLOSURE: PR samples. My opinions are still 100% honest and my own.